Home Automation Systems
Count on our expertise and latest technology for your Home Automation needs at Rhodes Security Systems, Our family-owned company with same owners since 1974!
Our Services
Contact Us
A survey reveals that by 2023, a staggering 60.4 million American households will be actively utilizing smart home devices intermittently – once per month or more.
Therefore, as technology advances, more and more devices are becoming automated. Home automation systems are one such example. These systems allow homeowners to remotely control aspects of their homes, such as the lights, security system, and temperature.
Not only is this convenient, but it can also help to save energy and money. So, enhance your living experience while letting the pros like Rhodes Security Systems take care of the details!
Let's dive into understanding how home automation works!
Make Your Smart Home Work Better For You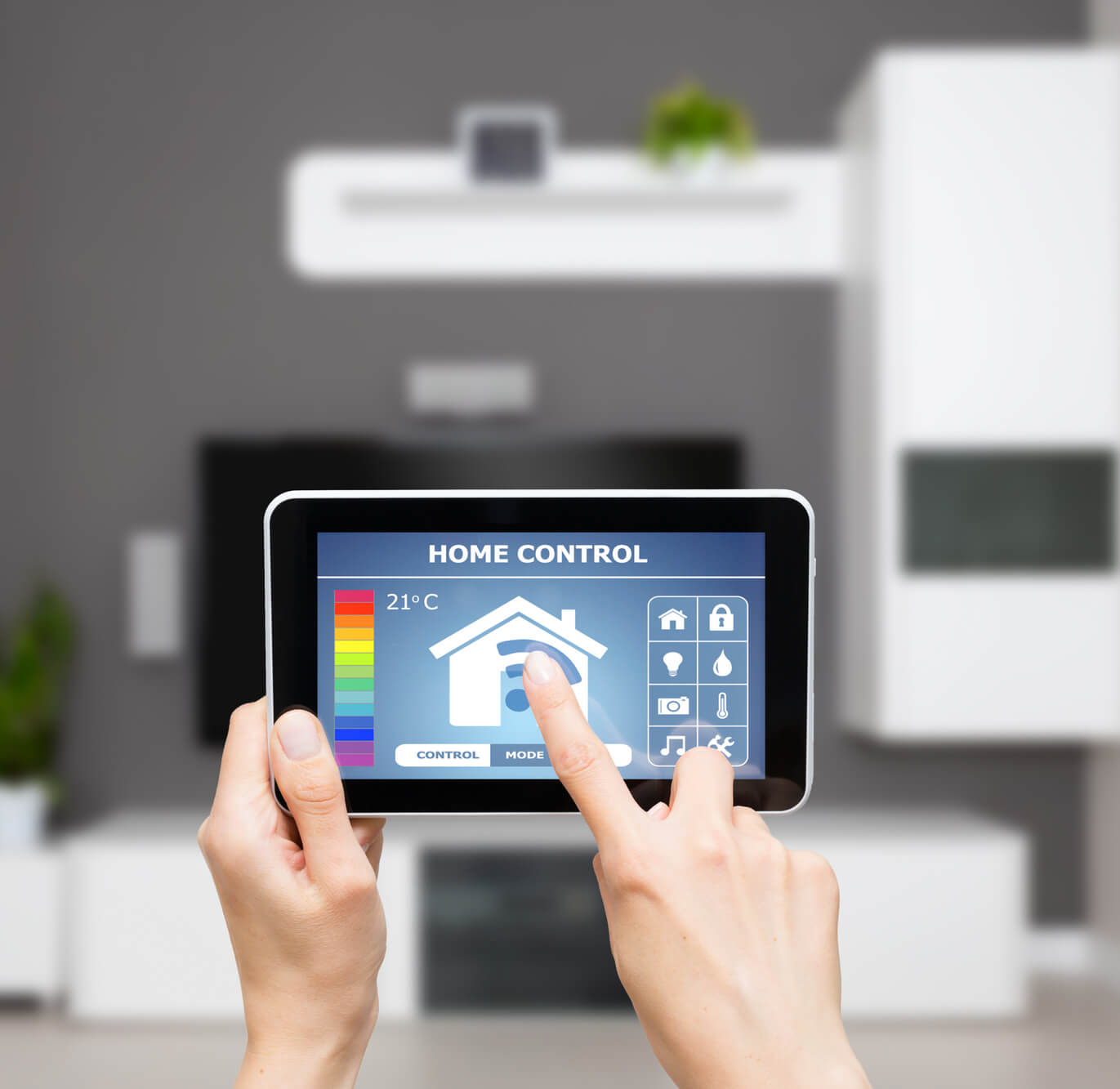 There's an expert quote "Be prepared, Be aware, and be ready." This relates to every person's home security needs and how alert they should be. Here's what you need to know!
Home automation is becoming increasingly popular as more and more homeowners discover the joys of having a smart home. With automated control of household features and appliances, you can easily regulate your home from your smartphone or laptop.
From controlling the temperature to setting up alarms or monitoring activity throughout the day – it's all just a few clicks away.
And best of all, you get all these benefits while having peace of mind knowing that you're saving energy and possibly lowering your utility bills simultaneously.
Hence, whether you're looking for convenience, security, or savings – home automation with Rhodes Security Systems makes it easier to make your smart home work better for you! (1)
Smart Thermostat
The modern-day thermostat is no longer the simple device it used to be. Smart thermostats allow you to control your home's temperature from anywhere in the world using an app on your phone. You can set different temperatures for different times of the day.
Energy Management
Smart thermostats provide energy management capabilities, like some that can learn your preferences and adjust the temperature accordingly. (3)
Solar Monitoring
Smart thermostats can also monitor solar energy to adjust temperature and save energy.
Reduce Your Energy Costs
Smart thermostats can help you save on energy costs by automatically adjusting the temperature to suit your needs and lifestyle.
Smart Locks
Smart locks are electronic door-locking mechanisms that can be opened remotely with your smartphone, making it easier for visitors and family members to your home. You can also get alerts when someone unlocks the door and see an audit log of who has come in and out.
Video Doorbells
Get real-time alerts when someone presses your doorbell or triggers the built-in motion sensors. You can also see, hear, and speak to visitors from your phone, tablet, or PC.
Remotely/Automatically Control Lights
You can turn lights on and off, dim them, or adjust the color of your lighting from anywhere. Automate schedules to have lights turning on and off when you're not home for added security.
Smart Blinds & Curtains
Smart blinds and curtains can be programmed to open and close at certain times of the day. Or you can open and close them with just a click on your phone. You can also set them up to respond to sunrise/sunset, temperature, humidity, wind speed, etc.
Smart Audio Speakers
Connect nearly any major appliance in your home to the internet, like your refrigerator, washer/dryer, ovens, and more. Monitor energy usage for each appliance for greater efficiency and performance.
Smart Video Monitoring
Monitor your home from any device with a live video feed. Get real-time alerts when something is out of the ordinary, or just check in on your home from anywhere. Set up motion sensors to be notified when activity occurs in certain areas of your home.
Keep Your Family Safe With High-Tech Security
High-tech security can be one of the best ways to keep your family safe, assuming you already do the basics, such as locking your doors and windows at night.
Life Safety Monitoring For Fire, CO & Medical Events
Life Safety Monitoring services such as smoke detectors, carbon monoxide alarms, medical event monitoring, and more are an important part of home protection today. With real-time alerts, you can be confident that help will reach you quickly and reliably should an emergency arise. So why not invest in the peace of mind a Life Safety Monitoring system brings? You'll protect your family while still enjoying life without worry.
Alarm Monitoring
Let alarm monitoring take the guesswork out of emergencies. With lightning-fast communication between your security system and the central station, help is just a click away. In case of an emergency, your control panel sends an alert to our monitoring team. They swiftly notify local authorities for you – so when it matters most, you know that assistance will be there in no time.
Fire Alarm Monitoring
Keep your building and its inhabitants safe with fire alarm monitoring. When the smoke detector sirens go off, a third-party alert system is notified so responders can be dispatched to take action. Fire alarm monitoring provides invaluable real-time alerts so that priceless moments are not squandered between when the emergency begins, and first responders arrive.
Carbon Monoxide Monitoring
Installing a carbon monoxide alarm is essential for protecting your home and family from the ailments associated with carbon monoxide exposure. This alarm indicates when there are dangerous concentrations of the gas present. It can also be used to bring attention to malfunctioning heaters or clogged chimney flues that could lead to risk. Carbon monoxide alarms provide important warning signals so you can act quickly and mitigate potential harm. They are reliable, modern solutions that allow you to breathe easier knowing your family is safe.
Flood Monitoring
Accurate monitoring of water levels can be the difference between safety and devastation in regions prone to flooding. Flood monitoring systems utilizing sensors connected to electric or solar power sources offer an effective way to quickly keep tabs on rising waters.
Access to even the slightest fluctuations in these levels before they become dangerous provides proactive solutions for those living within flood-risk areas. It offers solutions, including alerts, information dissemination, evacuation planning, and more.
Medical Event Monitoring
Event monitoring offers an innovative way for medical professionals to monitor patient health without interfering with daily life. This portable device lets patients record their heart's electrical activity – even when they may not be feeling symptoms.
Through this data, doctors can better understand a patient's health and identify potential irregularities over the long term.
Control Your Home Automation Systems From Anywhere In Cleveland, Ohio, And The Rest Of The World!
Rhodes Security Systems has provided families in Cleveland with top-quality security systems for over 45 years. Their experience and expertise are unmatched, and they are proud to be a family-owned and operated company.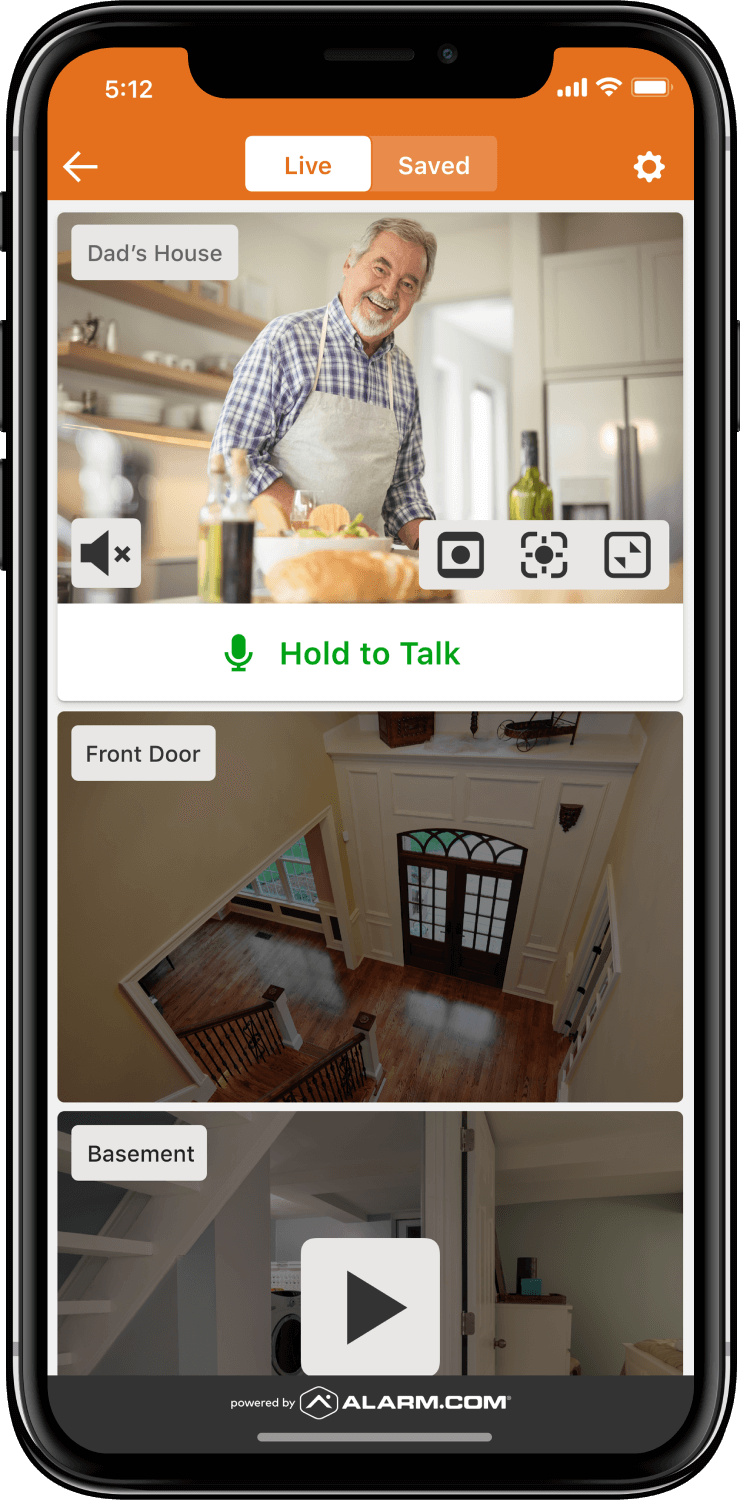 The monitoring station is located near downtown Cleveland, and they offer 24-hour emergency service to customers. Rhodes security also provides complimentary activations, demonstrations, and technical support.
If you're looking for the best security system for your home or business, look no further than Rhodes Security Systems! (2)
High Tech, Easy to Use Smart Phone App
Look no further than our app for the latest and greatest security services available! Conveniently available on your smartphone, you can stay connected with us and access top-of-the-line technology.
Experience advice from our passionate security experts while enjoying unbeatable customer service. Why take chances when it comes to your home or business? Let us be your go-to security team, delivering state-of-the-art solutions made accessible through our easy-to-use smartphone app.
We are the best in the industry, with years of experience providing high-tech services. Contact us now!
Smarter Home Security
Get best-in-class security, plus smart home automation the whole family will love.
Smarter Business Security
Protect your business with security that keeps you aware and in control – from anywhere.
What's Next?
Now, that brings us to the perfect solution. Home automation has many advantages if you want to improve your quality of life.
The expanding possibilities of connected technology deem it essential to find a dependable provider to help you select and install the ideal devices for your needs. The right provider will have plenty of experience in this arena and be able to provide solutions tailored to your requirements.
If you want more information about how smart home technologies can add convenience, comfort, and safety to your home, contact Rhodes Security Systems today. Our team is here to help you find the best-automated solutions tailored to your requirements. Get ready for the future with state-of-the-art home automation systems.
Frequently Asked Questions
Which company is best for home automation?
Rhodes Security Systems, based in Cleveland, OH, is the best provider and installer of home automation systems. Rhodes is committed to providing their customers with the highest service, installation, and support. They provide a full suite of home automation products.
Which technology is best for home automation?
The Rhodes security system is a standout option among the immense range of technology to suit one's home automation needs. This system has been developed to provide all-encompassing, cutting-edge service that provides peace of mind for homeowners about their safety and comfort. Rhodes' technology integrates home lights and appliances with voice commands and connect security sensors across entire homes. The system will keep your house functioning at its peak – leaving you free to focus on what matters most.
How much does it cost to install a home automation system?
Installation costs depend on the size of your home, the type of automation system, and the labor involved. Generally, installation can range anywhere from $500 to over $1,000. Rhodes Security Systems offers a variety of packages that are tailored to each customer's needs and budget. We can help you find an affordable solution for your home automation needs.
Areas We Cover All Over Ohio