Home Security System Installer
Count on our expertise for your installation needs at Rhodes Security Systems, Our family-owned company with same owners since 1974!
Our Services
Contact Us
Do you ever worry about the safety of your home and family? Are there times when you feel unsafe while at home alone or when lights are too dim during a power outage?
If so, it's time to consider investing in a home security system. Installing a security system can help protect your property and provide peace of mind knowing that if something goes wrong, you have a trusted team on-call 24/7, ready to respond quickly.
Read on as we explore what an installation process looks like for these services and how to find the right fit.
Cleveland Home Security Installer – Importance of Choosing the Right Installer
Home security system installers are some of the most important home safety and protection professionals. Intrusion detection systems, cameras, and other devices ensure your space is secure from unwanted visitors or intruders.
With the help of a skilled installer, you can ensure that your home is properly monitored if anything happens. Now, you can have peace of mind knowing you have taken the necessary steps to keep yourself and your family safe.
It's important to consider that these systems require special knowledge to program them correctly, as not all functions are created equal. An experienced home security system installer like Rhodes Security Systems can ensure everything is in place and give you the assurance needed regarding safety (1).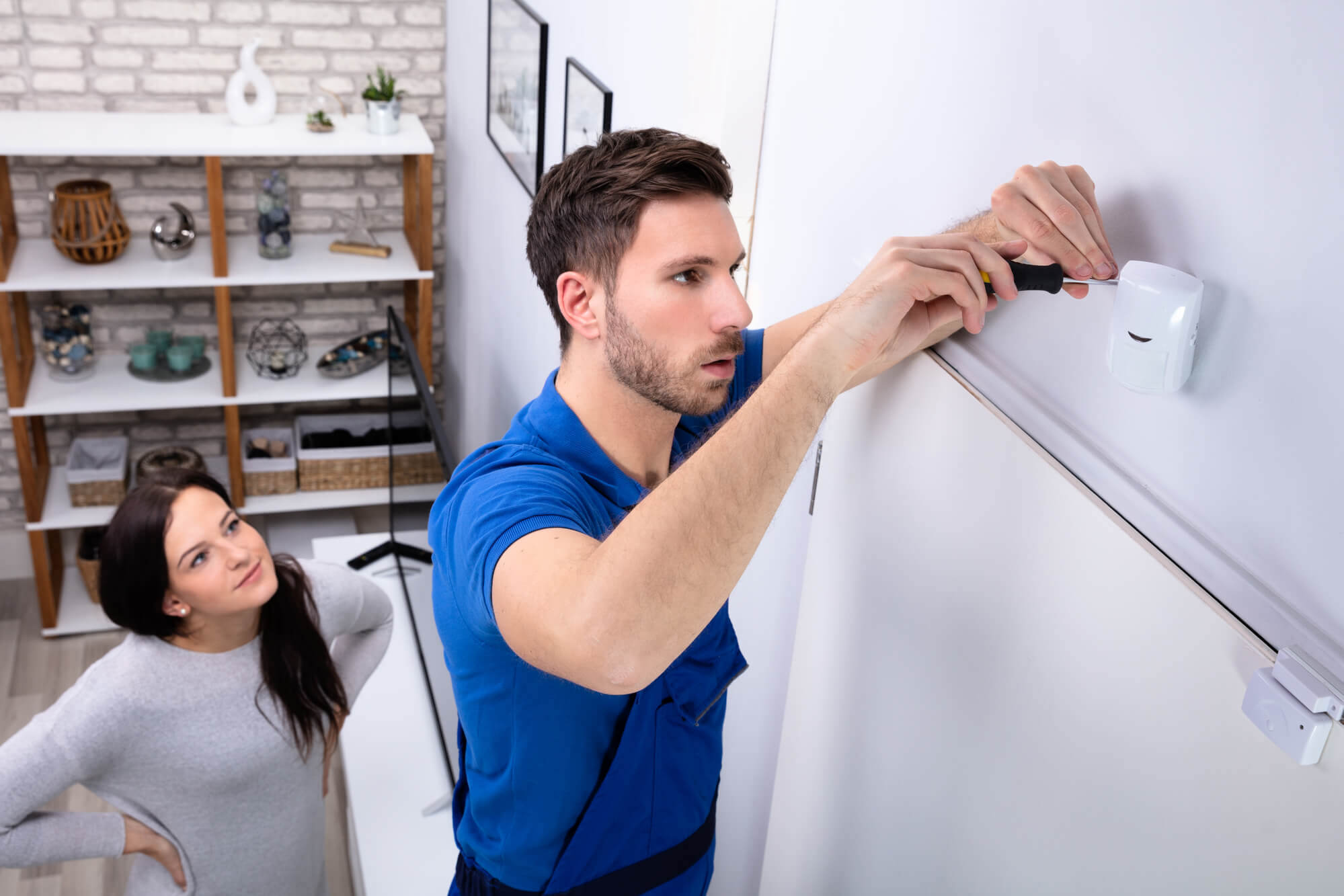 Benefits of Owning a Home Security System
Protects your valuables
There are few things in life more important than protecting the things we love, and no item is too mundane. A home security system is a sure-fire way to deter any potential theft attempts on your most valued possessions. It can be anything from keeping the latest tech gadgets safe from prying hands to safeguarding even centuries-old family heirlooms that are meant to be passed down for generations.
But with a home security system, you don't have to take the risk. Not only does the alarm mean any would-be burglar will almost certainly be scared away, but it also means that local authorities can be notified immediately of any attempt at theft. Investing in a good home security system from Rhodes Security Systems could save you both heartache and money in the long run.
Deterrent to burglars
In 2009, a study by Rutgers showed that having a home security system helps guard its owner against burglaries and works as a great deterrent in the community.
Even if some neighbors in the community don't get a security system, robbers will find other areas to conduct their misdeeds when more households have them. It creates a ripple effect that establishes trust and safety in the neighborhood.
Home security system installers aren't just for the rich; they make good economic sense for everyone and should be seriously considered for anyone who cares about protecting their family and property (2).
Quick Response from Emergency Personnel
Emergency personnel often put their lives on the line when responding to a call. They typically use every second they can muster. However, with the help of monitoring companies that can report the disturbance or emergency immediately, responders now arrive faster than ever.
Rhodes Security Systems is one such company capable of doing this. It boasts of paneling up a response within 20 seconds or less of an alarm activation in Ohio. This means that personnel can respond quickly, minimizing risks and allowing them to reach people in need faster than previously possible.
Pet safety
Missing a pet during a home-related emergency can be devastating. Hence, installing a security system with specific pet safety options is an increasingly popular choice to protect your pet if you're away from home.
Armed with the security alarm system, owners can provide round-the-clock shields and surveillance for their four-legged family members. This keep them out of harm's way twice as fast, by placing special decals in the windows that alert first responders to the presence of animals inside.
Helps keep tabs on kids
Home security can be incredibly helpful for parents who want to keep a close eye on their kids. With the right system, you can view footage from your security cameras from anywhere you have an internet connection. This lets you monitor who your teens are hanging out with even when you're not home.
Smart door locks can also make key-carrying worries a thing of the past, allowing you to remotely unlock doors to let kids in without sending someone over. Each child can also be given a unique entry code so you know who has arrived safely at home and at what time they came in.
It's easy to see why these features from a home security alarm installer offer such a great solution for parents wanting to stay connected and in the loop with their families.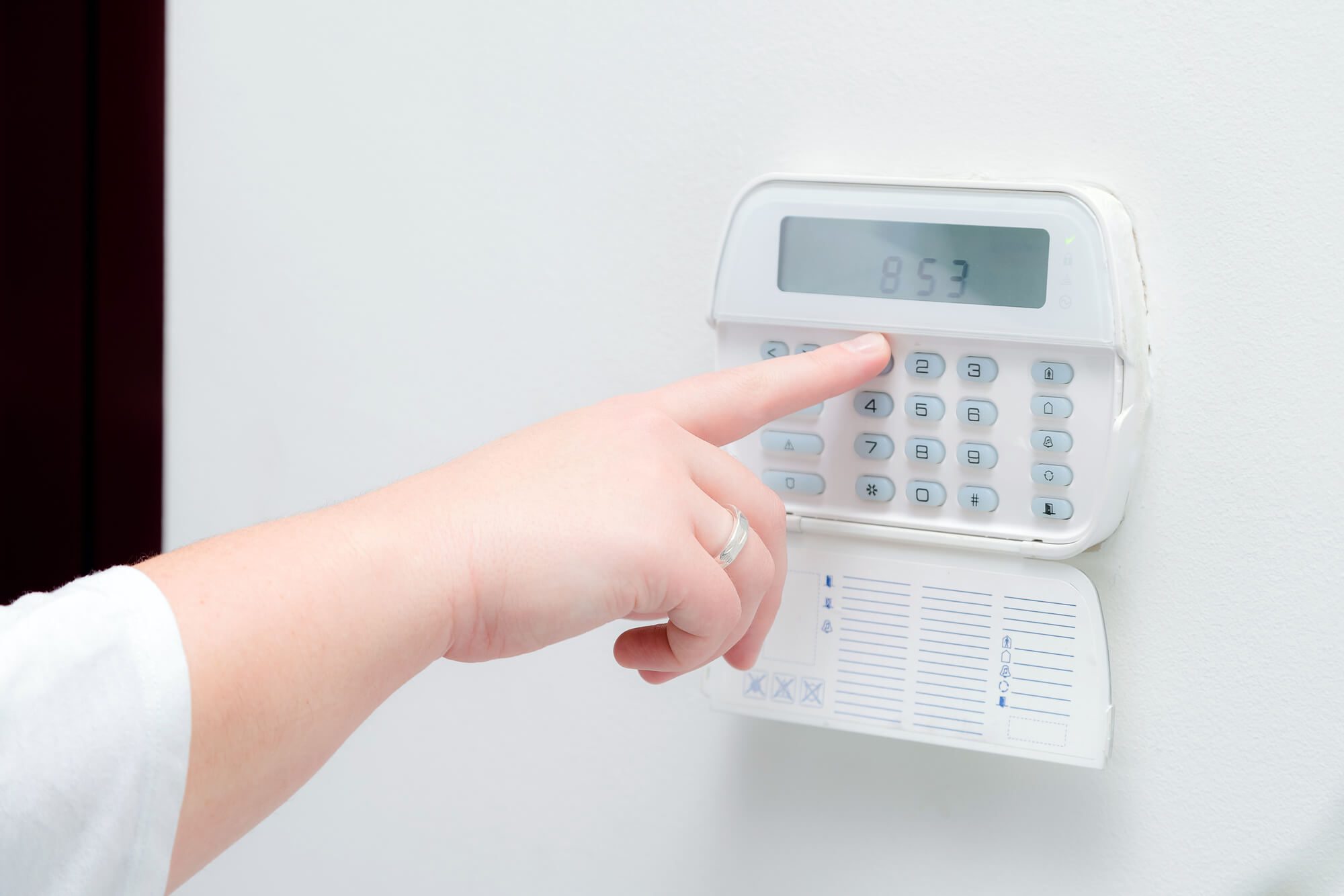 Why Rhodes Security Systems is the best choice in Cleveland for your home security installer needs?
Are you in Cleveland looking for a comprehensive home security system that won't break the bank? Look no further than Rhodes Security Systems. As the quote goes – " If you spend more time on coffee than on IT security, you will be hacked," you need to make sure your home is safe. With over 45 years of experience protecting and securing homes, we understand our customers better than anyone.
Our state-of-the-art technology is reliable and effective while still affordable – because those extra pennies can make all the difference (3). Our experienced technicians will design and install your custom security system to meet your every need.
Trust in Rhodes Security Systems as home alarm system installers for quality assurance and peace of mind when securing your beloved home.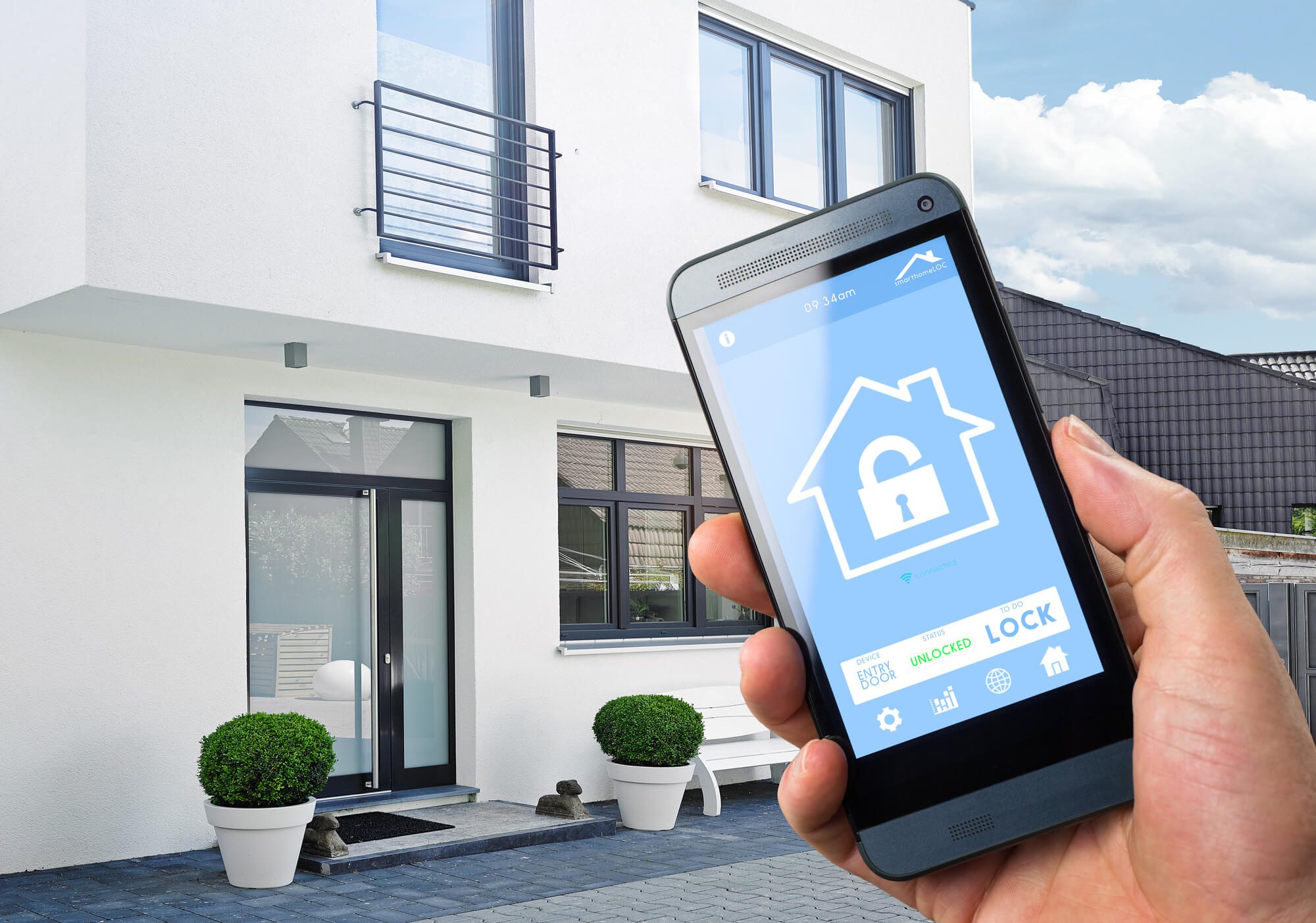 Customized Home Security Systems
We can personally design and install your custom home security system to satisfy your home security needs. Listed below are just some of the high-end, yet affordable, products we install as well as resources for additional support. We provide and fully support many home security and fire prevention products. These include but are not limited to DSC, IDView, Honeywell (Ademco), FBI, and Alula. Please refer to our technical support page or contact us for more information.
New Construction Installations
Retro-fitted Installations on already-built homes
Perimeter and Interior
Fire Protection
Carbon Monoxide Protection
Home Security Cameras
Remote Viewing
Remote Arming
Video Doorbells
Home Automation
Driveway Probes
Cellular Monitoring
Learn the basics of a home security system and the protection it can provide.  Watch video:

Trusted All Over Greater Cleveland
Home Security Systems in Cleveland Ohio
We protect and secure thousands of homes all over the Cleveland area.  From Cleveland to Akron, from Avon to Ashtabula, families have trusted us since 1974.  We use top quality tech and offer it to you at affordable prices to protect what is most important to you.
Call us to schedule a free consultation.  We'll come out to assess your security needs and provide you with a free quote.
See how our family owned company stacks up against the national brands!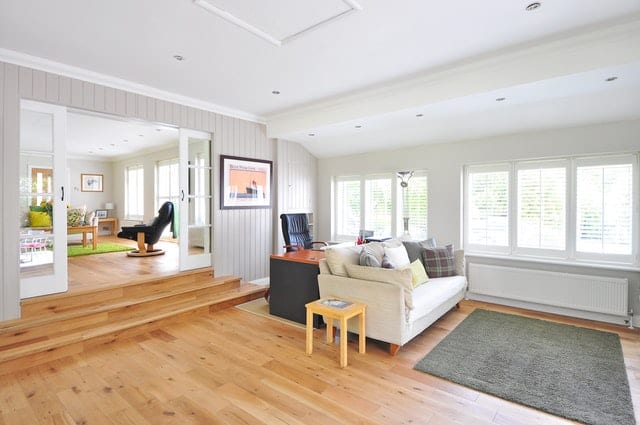 Keypads and Control Devices
Your system will include one or more keypads installed at appropriate locations around your home. These are used to turn the security system on and off, adjust settings, present important information regarding the status of your system, and call the authorities. All allow for multiple zones, many users, and advanced control of your security system. They differ only by the manner in which information is presented on the screen.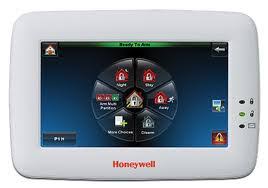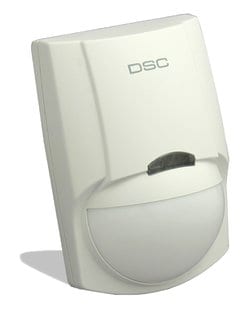 Perimeter and Interior Protection
Motion detectors, video recorders, door and window contact sensors, and glass break sensors detect and prevent unwanted guests. If the security system is tripped, the monitoring service can contact you as well as law enforcement agencies.
Ask us about our pet immune motion sensors for pet friendly homes!
Fire, Life and Property Protection
Smoke detectors, sump pump overflow detectors, and carbon monoxide detectors integrated into the monitoring service deliver the advantages of a constantly supervised home security system. If an event occurs or a detector requires maintenance, the monitoring service can respond appropriately by contacting you as well as the proper authorities.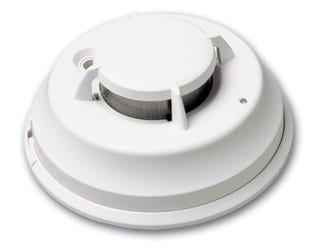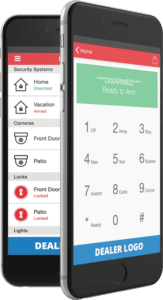 Communications Options
With the advancements of today's technology and the ever-increasing necessity of cell phones it is obvious to us that the need for land line phone service has decreased dramatically over the years. Because of this we offer multiple cellular primary and back up communicators to send signals from your panel to the monitoring station in place of a hard phone line.
Immune to cut phone lines, cellular monitoring is also incredibly smart and reliable!  Forgot to arm your system?  Arm your home security system with our app from anywhere in the world – from Cleveland to Fiji!
Video Doorbell Systems
Our Ring video doorbells offer up 1080HD video streaming, allowing you to view, hear, and speak to your visitors.  Answer your door from your phone, tablet, or computer.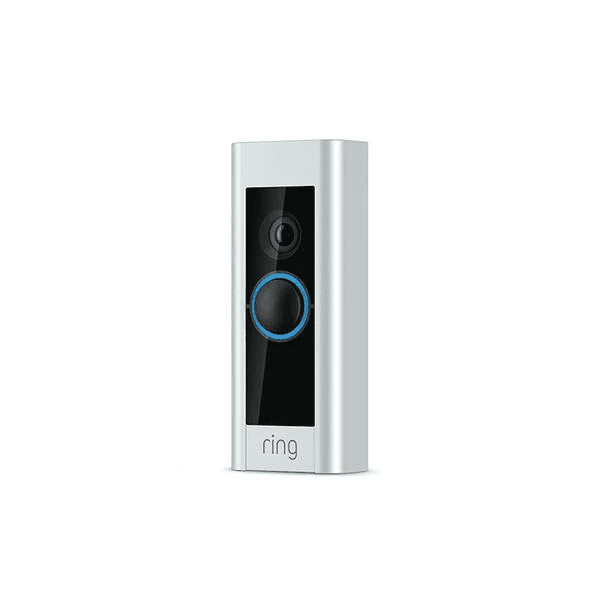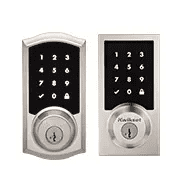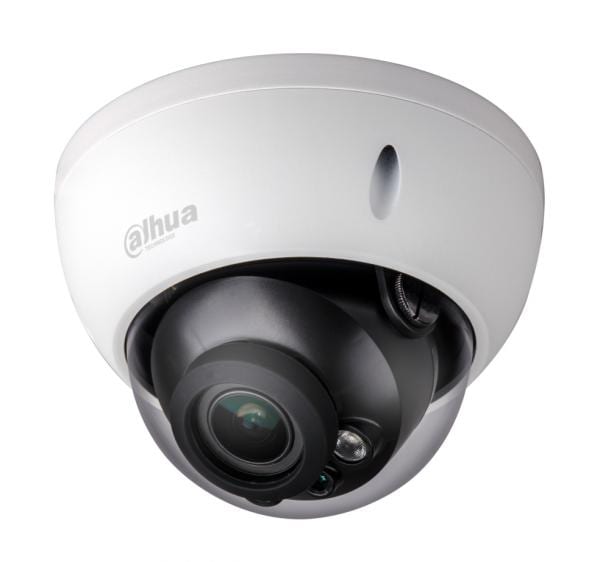 Surveillance Systems - Home Security Cameras
Ever wonder what goes on when you're not around?  Now you can view your home in real time from anywhere you have an internet connection.  Verify false alarms, help law enforcement catch intruders, see who's at the front door, or check in while you're at work.
How long does it take to install a home security system?
The answer to this question varies and depends on the type of security system installed. Basic DIY home security systems may only take 1 hour, while more advanced systems that require professional installation can take 3 hours.
Is a security system a good investment?
The answer is a definitive "yes." Investing in a security system can provide peace of mind, knowing that your home and belongings are protected. It's also an excellent way to protect your family and any guests who may visit.
How much should I spend on a security system?
Generally speaking, basic systems can range from $300 to $1,000, while more advanced systems, including monitoring services and multiple cameras, can range from $1,200 to $4,000.
References:
https://www.ojp.gov/ncjrs/virtual-library/abstracts/alarm-system-effectiveness-research
https://www.rutgers.edu/news/rutgers-study-finds-alarm-systems-are-valuable-crime-fighting-tool
https://alarm.com/home-security
Areas We Cover All Over Ohio