Commercial Security Systems
Your business is more than just a lifeless entity.  It provides for your family and the families of all your employees.  That's something worth protecting.  We take that seriously which is why companies all over Northeast Ohio trust us to guard their assets.  We utilize the latest security technologies and can accommodate facilities of any size.
Call our office today for a free appraisal of your security needs.
New Construction Installations
Retro-fitted Installations on already-built offices and buildings
Perimeter and Interior
Fire Protection
Carbon Monoxide Protection
Commercial Security Cameras
Remote Viewing
High Video Storage Capacity
Remote Arming
Video Doorbells
Hidden Cameras
Cellular Monitoring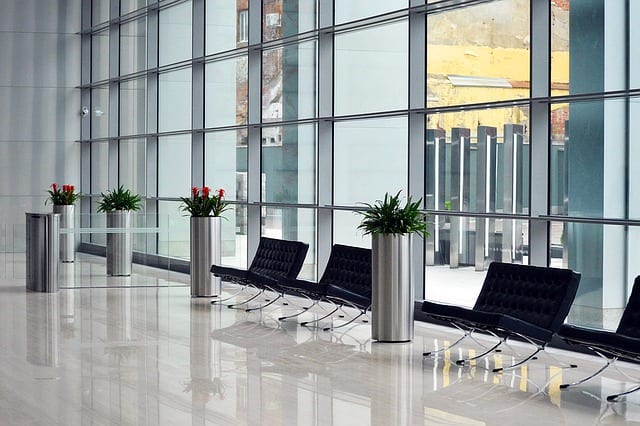 Northeast Ohio's Most Trusted Commercial Security Provider
Complete Business Solutions
We protect and secure thousands of homes all over the greater Cleveland area.  From restaurants to standalone office buildings to skyscraper suites in Downtown Cleveland, businesses have trusted us since 1974.  We use top quality tech and offer it to you at competitive prices to protect your company's best interests.
Call us today to schedule a free consultation.  We'll come out to assess your security needs and provide you with a free quote.

Keypads and Control Devices
Your system will include one or more keypads installed at appropriate locations around your business. These are used to turn the security system on and off, adjust settings, present important information regarding the status of your system, and call the authorities. All allow for multiple zones, many users, and advanced control of your security system. They differ only by the manner in which information is presented on the screen. We offer a variety of keypads to fit your needs or, if you prefer another product, please let us know and we will customize your system to best fit you.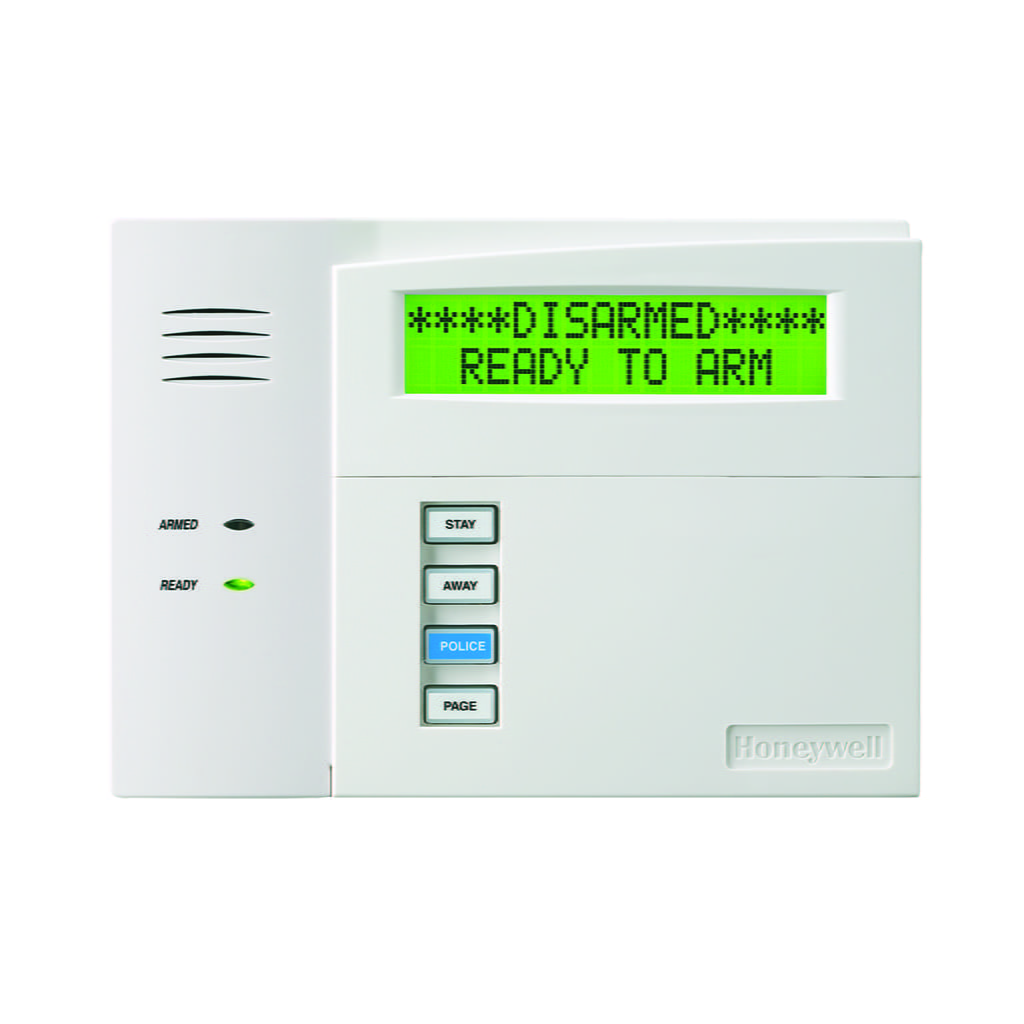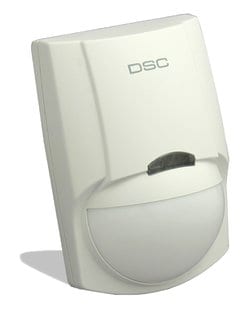 Perimeter and Interior Protection
Motion detectors, video recorders, door and window contact sensors, and glass break sensors detect and prevent unwanted guests. If the security system is tripped, the monitoring service can contact you as well as law enforcement agencies.
Fire, Life and Property Protection
Smoke detectors, pull stations, heat detectors, and strobes integrated into the monitoring service deliver the advantages of a constantly supervised security system. If an event occurs or a detector requires maintenance, the monitoring service can respond appropriately by contacting you as well as the fire department.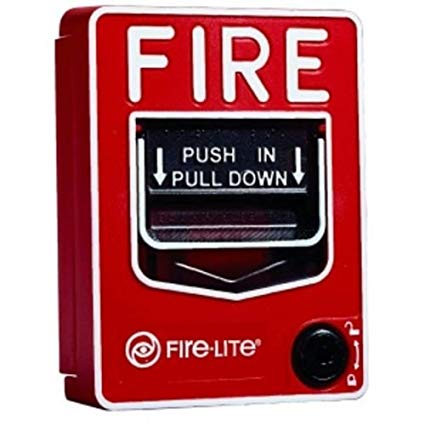 Communications Options
With the advancements of today's technology and the ever-increasing necessity of cell phones it is obvious to us that the need for land line phone service has decreased dramatically over the years. Because of this we offer multiple cellular primary and back up communicators to send signals from your panel to the monitoring station in place of a hard phone line.
With no phone lines to cut, cellular monitoring is also incredibly smart and reliable!  
Access Control Systems
Supporting up to 120 doors and 4800 users, our access control systems are a perfect solution to monitor who has access to each area of your building.  With real time reporting and alerts, more and more business are relying on access control to ensure the highest level of privacy and security for their business.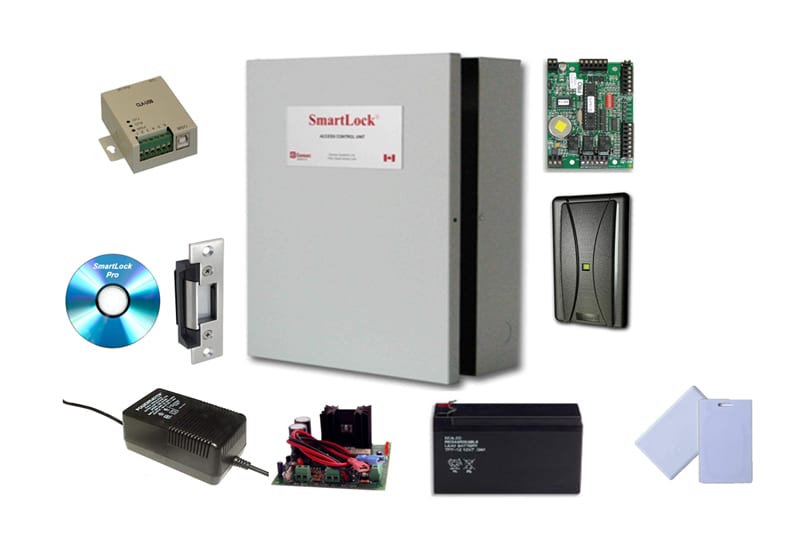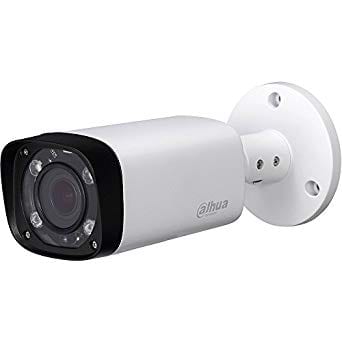 Surveillance Systems - Commercial Security Cameras
Ever wonder what goes on when you're not around?  Now you can view your office in real time from anywhere you have an internet connection.  Verify false alarms, help law enforcement catch intruders, see who's on the premises, or check in while you're away.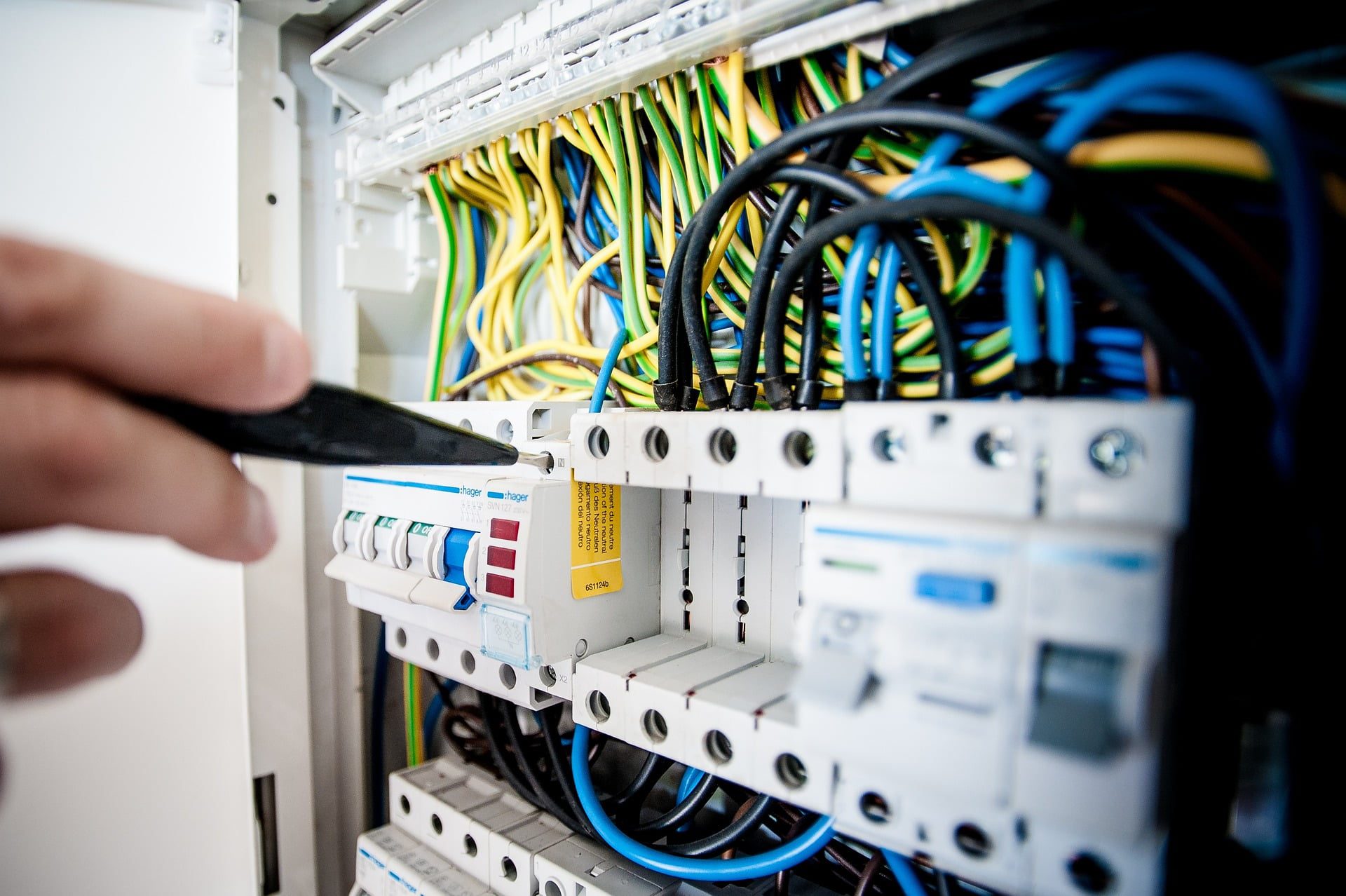 Why Choose Rhodes Security?
Rhodes Security provides the highest quality commercial security systems designed to meet the needs of businesses and organizations across a range of industries. Our team has years of experience in designing and installing custom-made security solutions for clients, ensuring that their property is safe and secure. With our professional installation services, we can ensure your system is running properly and efficiently while providing peace of mind.
We understand that commercial security systems are an investment, and our team is dedicated to helping you make the best decision for your business. We will work with you to create a customized solution that meets both your budget and security needs without sacrificing quality or reliability.
Our experienced technicians will go through every aspect of the installation process with you, making sure all your questions and concerns are answered.
We also offer a variety of ongoing maintenance services ranging from simple sensor testing to complete system upgrades. Whether you have an existing system or need to have one designed and installed, our team will work with you every step of the way to ensure your security needs are met. We strive to provide you with the highest level of customer service, ensuring that your system is running as efficiently and reliably as possible.
Customize A Security Solution For Your Business
Customizing your security solution starts with understanding the unique needs of your business. Even if you're a small or medium-sized business, you may have specific requirements for keeping your data safe and secure. To get the most out of a security solution, it's important to assess all aspects of your business in order to identify areas that need extra protection and enable the solution to meet your specific needs.
A good place to start is by outlining your security objectives and goals. Think about what risks you're trying to protect against and what measures you want to take in order to safeguard critical data and systems. Doing this will help narrow down the type of security system that would best suit your business, as well as help you create a customized solution.
Next, you should consider the tools and technologies that are necessary for your organization's security needs. This includes things like firewalls, anti-virus software, encryption technology and access control systems. By selecting the right combination of security solutions, you can ensure that all areas of your business get the protection they need. At Rhodes Security, we ensure that our solutions are customized to meet the specific requirements of your business.
Streamlined Visitor Check-In
Commercial security systems are essential in providing protection for customers, businesses, and other organizations. Streamlined Visitor Check-In (SVCI) is a comprehensive solution designed to help manage the flow of people entering your work premises. With its automated features and user-friendly interface, SVCI offers an efficient way to securely monitor who visits your facility. SVCI uses a variety of methods to verify each visitor's identity and ensure their credentials are up-to-date. This includes automatic facial recognition, real-time identity verification, and contactless scanning capabilities. In addition, SVCI is designed to detect any potential security threats before they reach the premises by using advanced analytics and intelligent detection algorithms.
SVCI also offers a range of other features that make the visitor process more efficient. This includes automated reminders to ensure visitors have all the required documents, and an easy-to-use dashboard for staff members to monitor who is entering or leaving the premises. The SVCI system can be integrated into existing security systems, and provides peace of mind for business owners. By reducing the amount of time spent on manual check-ins, SVCI helps to streamline the visitor process and ensure your premises remain secure and compliant. At Rhodes Security, we will help you to streamline visitors check-In.
So, if you want to upgrade your current commercial security system and take advantage of the features offered by SVCI, contact Rhodes Security today for more information. Our experienced team is on hand to provide guidance on how to best integrate SVCI into your existing security infrastructure.
Recommended Products For Business Security
When it comes to keeping your commercial property safe, security systems are a must. Whether you're looking for basic burglar alarms or advanced access control systems, the right products can give you peace of mind. We've compiled a list of our top recommended products for business security so that you can find the best fit for your particular needs.
For businesses that require more advanced solutions, there are plenty of commercial security systems to choose from. Vivint Smart Home is one of the most popular providers for businesses looking for an all-in-one solution. It offers everything from video surveillance and motion sensors to access control and fire safety products, making it perfect for businesses with multiple security needs.
For those that need a more custom fit, professionals at Rhodes Security company can help you to design and install an integrated system. Rhodes Security Services specialize in commercial security solutions and offer systems tailored to the specific needs of your business. We also provide ongoing monitoring services for added peace of mind.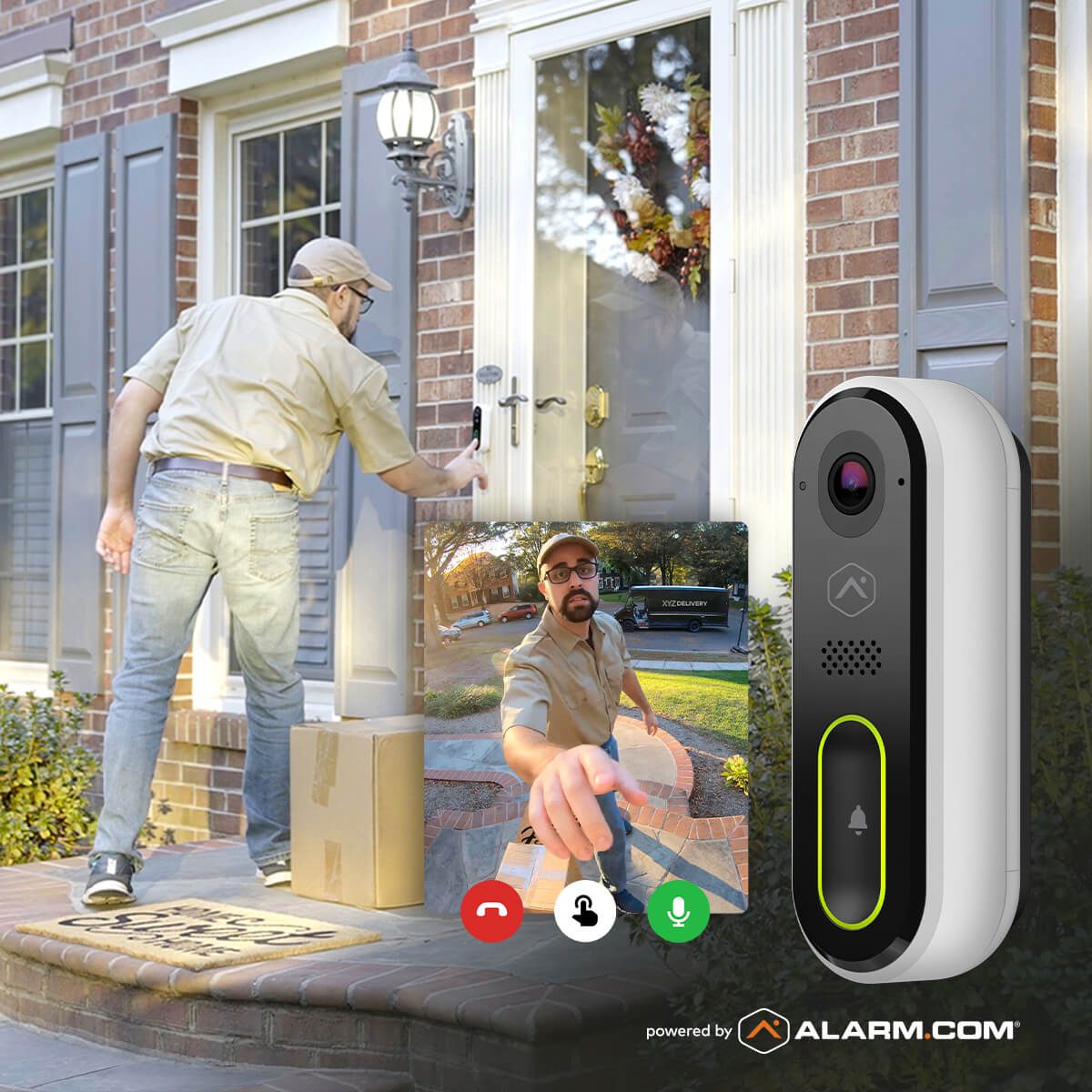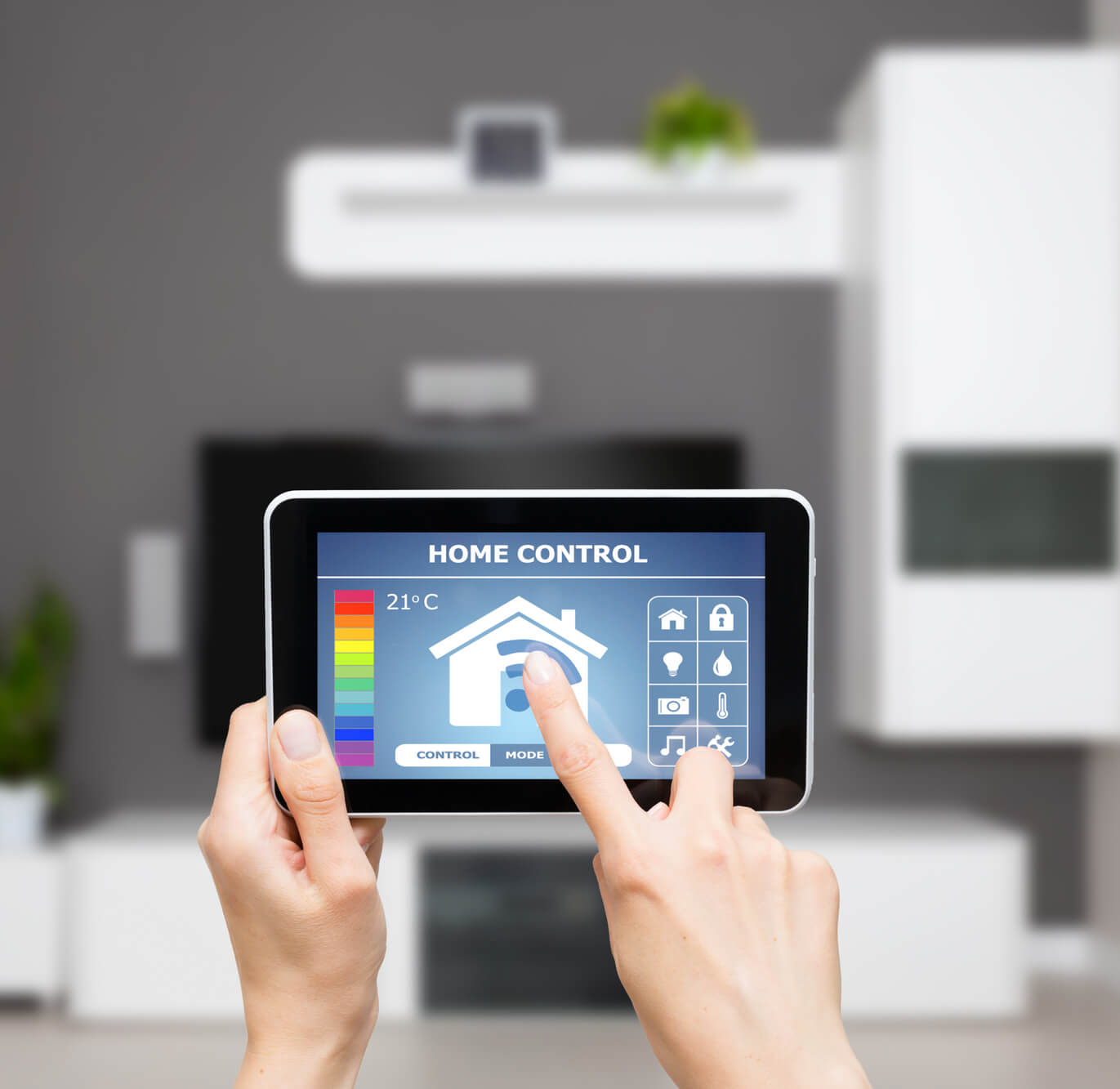 Communications Options
One type of communication option for commercial security systems is a GSM/GPRS network. This type of system uses cellular towers to alert security personnel when the alarm is activated. It also allows for remote control of your security system, allowing you to arm and disarm it from anywhere with an internet connection. Another type of communication option is a radio frequency (RF) signal. This type of system relies on localized transmission signals to alert security personnel when the alarm is activated. This type of system is ideal for a business that has limited or no cellular service in their area.
It is also important to consider internet-based communications when choosing a security system. Many businesses are now opting for systems that utilize cloud-based technology, allowing them to access and control their security systems from anywhere with an internet connection. This type of system is ideal for businesses that need to monitor multiple locations or require remote access and control.
Lastly, there are systems that utilize a combination of all three communication options. These types of systems offer the flexibility of having both GSM/GPRS coverage as well as RF signals and cloud-based technology. This allows you to have the best protection for your business in any situation. At Rhodes security, we offer a variety of Communications Options with regard to commercial security systems that can fit your needs. Contact us today to find out more about our communications options and other ways we can help protect your business.
24/7 Monitoring
At Rhodes Security Services, your safety and security is our top priority. That's why we offer around-the-clock monitoring of your business security systems to ensure that any potential problems are detected and resolved quickly. Our state-of-the-art technology provides real-time alerts in the event of an issue, allowing our experienced staff to respond immediately and prevent any further damage.
Unlike other security services, our systems are designed with cutting-edge technology that allows us to monitor your premises 24 hours a day, 7 days a week. We use motion sensors, door contact alarms, and video surveillance to ensure that any suspicious activity is detected in real time. In addition to the monitoring of potential threats, we also provide remote access to the system, so you can rest assured that your business is always secure.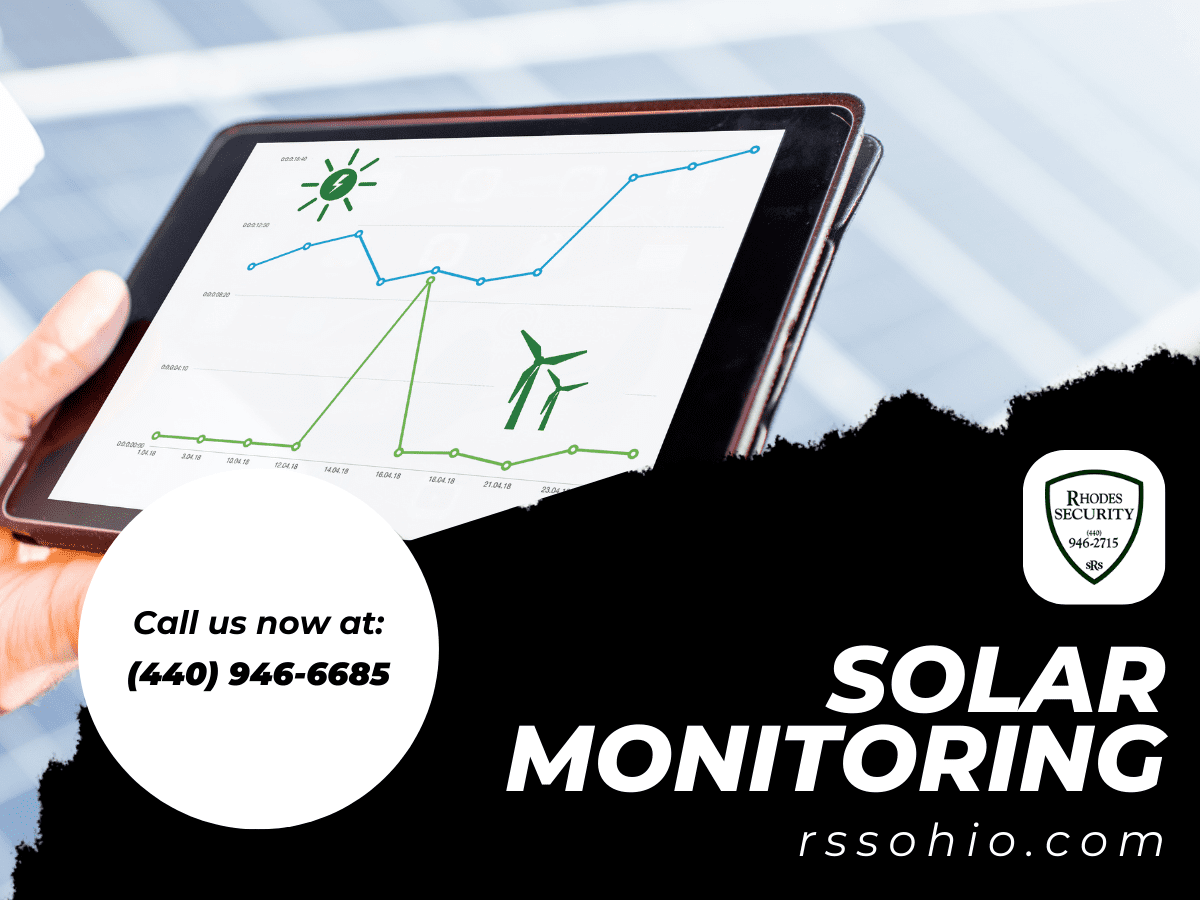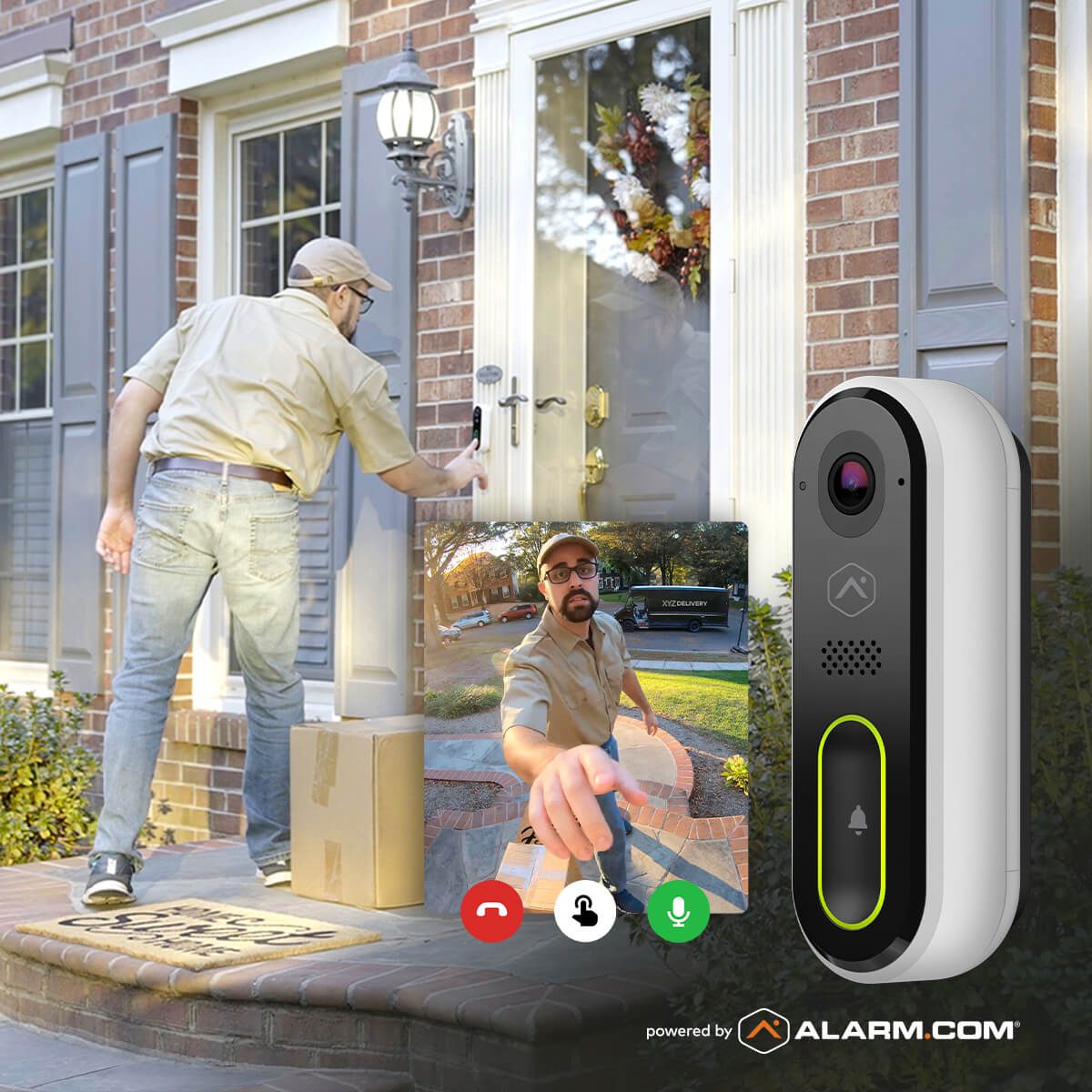 Interactive Services
At Rhodes Security, we are dedicated to providing commercial security systems of the highest quality and value. Our complete portfolio of services allows us to tailor a solution that meets the needs of each individual customer. We understand the importance of keeping your business secure and offer our interactive services as a means to help you achieve this goal.
Our interactive service is designed with advanced technology that can give you the peace of mind knowing that your system is secure. Our team will work directly with you to determine what type of monitoring and access control you need based on the size and complexity of your business. With our interactive service, we can provide a range of features such as video surveillance, access control, motion detection alerts, remote lockouts, and more.
We understand that security is critical to any business, and we are committed to providing our customers with the best experience and service. Our interactive services have been designed with flexibility in mind so you can customize your system to meet your exact needs. We also offer on-site training and assistance when it comes to setup and maintenance, allowing you to make sure your system is up and running quickly and efficiently.
Fire, Life And Property Protection
Fire detection and alarm systems help protect against fire damage by detecting smoke or heat in a building before it becomes too large to manage. These early warning systems can help minimize potential damage and save lives. Fire extinguishers, sprinklers, and other fire suppression systems are also key components of a comprehensive fire protection system.
Life safety systems like intruder alarms, CCTV systems, access control systems and panic buttons are designed to detect intruders or unauthorized entry into the building as well as alerting occupants to evacuate in case of an emergency. These systems can also be used to monitor and control areas of the building that require restricted access, such as cash rooms or server rooms.
Property protection systems like burglar alarms, smoke detectors and motion sensors help secure assets from theft or damage. These types of systems can also provide additional deterrence against intruders by sounding a loud alarm when triggered. From fire, life and property protection, Rhodes security has everything you need to ensure safety and security in your commercial or business place. Contact us today to assist you.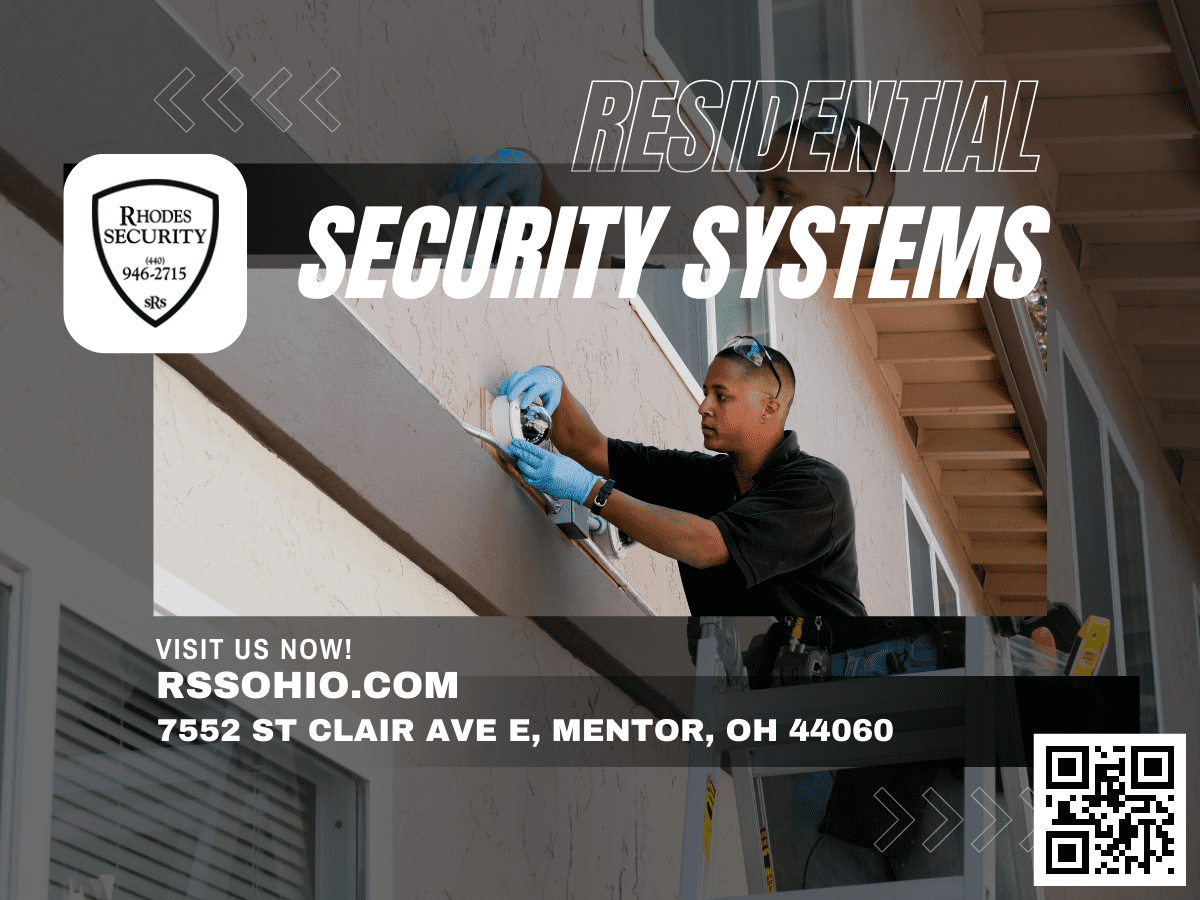 Perimeter And Interior Protection
Perimeter and interior protection is a crucial part of any commercial security system. Rhodes Security provides comprehensive solutions to meet the needs of businesses, ranging from intrusion detection systems and video surveillance to access control and alarm monitoring. Perimeter protection is ideal for protecting your property's outer boundaries, such as walls, fences, or gates. Interior protection focuses on protecting the interior of the building, such as doors and windows.
At Rhodes Security, we offer a variety of products to help protect you from intruders. Our intrusion detection systems can detect any movement within the premises, while our access control systems allow you to restrict certain areas or people from entering your property. For added protection, we also offer video surveillance cameras that can record any suspicious activity.
We understand that businesses have different needs depending on their location and size, so we work closely with each customer to develop a custom security solution that meets their needs.
Our Location
We are located at 7552 St Clair Avenue, Suite E
Mentor, Oh 44060
Phone: (440) 946-6685 
Email: info@rssohio.com
Frequently Asked Questions (Faqs)
Are Commercial Security Systems Offered by Rhodes Security?
Yes, Rhodes Security offers a wide range of commercial security systems. Our experienced team can help you select the best system for your business needs. We offer state-of-the-art alarm systems, access control systems, CCTV camera systems, and fire detection systems. All our products are designed to provide the highest level of protection and peace of mind.
What Kinds of Services Does Rhodes Security Offer?
Rhodes Security provides a full range of services, including installation, repair and maintenance, as well as monitoring for all our security systems. Our team can also help you develop an integrated security solution to meet your unique needs. We are committed to providing superior customer service and support to ensure your business is safe and secure.
What Is the Cost of Installing a Commercial Security System from Rhodes Security?
The cost of installation depends on the type of system you choose, so it's best to contact us for an exact quote. We offer competitive rates that are tailored to meet your budget. Our knowledgeable team can also help you find the best financing options to make sure you get the system you need without breaking the bank.
What Is Required for Maintenance of Commercial Security Systems from Rhodes Security?
Rhodes Security offers regular maintenance services to keep your security systems up and running. Our team will inspect all components, check for any faulty connections or worn parts, and make sure the system is working properly. We also offer emergency repair services in case of any unexpected issues.
What Are the Benefits of Installing a Security System from Rhodes Security?
A security system from Rhodes Security will provide your business with peace of mind and superior protection. Our systems feature advanced technologies that detect threats quickly, giving you more time to take action and minimize risk. Our experienced team will also help you develop a comprehensive security plan tailored to your specific needs, so you can rest assured that your business is safe and secure.
Do You Offer Security Systems for Small Businesses?
Yes, we offer a range of security systems designed specifically for small businesses. We understand the unique needs of small business owners, and our team can help you select the best system for your situation. Our products are designed to provide reliable protection without breaking the bank.
Do You Provide Security System Training?
Yes, we offer comprehensive training services to ensure that all users know how to operate the security systems properly. Our team will provide detailed instructions on how to use each component of the system, as well as how to respond to potential threats. We also offer regular refresher courses so that you can keep your security systems up-to-date and in top condition.
Do You Offer Monitoring Services?
Yes, Rhodes Security provides 24/7 monitoring services for all our security systems. Our experienced team is always on call to respond quickly and efficiently to any security threats that may arise. We also offer remote monitoring options, so you can keep an eye on your system from anywhere.
Do You Provide Warranty on Your Commercial Security Systems?
Yes, we provide a warranty for all our commercial security systems. We stand by our products and guarantee their performance. If you encounter any issues with your system during the warranty period, our experienced team will provide timely repairs and replacements at no additional cost.
What Is Your Return Policy?
At Rhodes Security, we understand that sometimes things don't work out as planned. If you're not satisfied with your purchase for any reason, you can return it within 30 days of purchase for a full refund; no questions asked. We want our customers to be happy with their purchase, and we believe in standing behind our products.
Do You Offer Custom Solutions?
Yes, we offer custom security solutions tailored to your unique needs. Our team can work with you to design a comprehensive system that meets all of your requirements. We have the resources and experience to deliver reliable protection without compromising on performance or quality.
Does Rhodes Security Provide Support After Installation?
Yes, we provide ongoing support for all our security systems. Our team is available to answer any questions and troubleshoot any issues that may arise. We also offer regular maintenance services to ensure your system remains in top condition at all times.
Do You Offer Bulk Discounts on Commercial Security Systems?
Yes, we offer bulk discounts for businesses that purchase multiple security systems. Our team can work with you to provide a customized solution at the best price available. We are committed to providing our customers with the highest value and most reliable protection possible.
Areas We Cover All Over Ohio